Pink Tradescantia Nanouk | Wandering Dude | Fantasy Venice
Regular price
£6.99
/
Tax included.
Shipping
calculated at checkout.
---
In stock, ready to ship

Inventory on the way
ADD A BEAUTIFUL FITTED POT (OPTIONAL)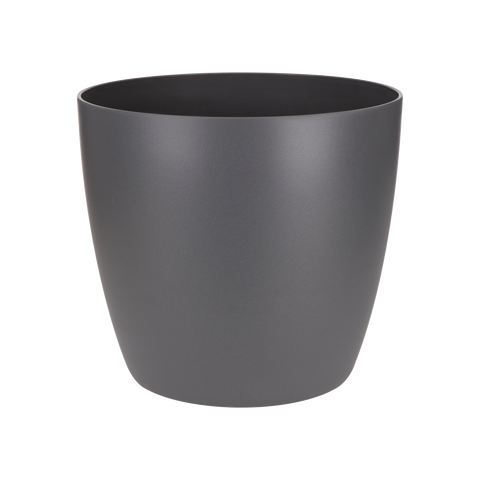 Brussels Round Mini Plant Pot 9.5cm - Anthracite
+ £4.49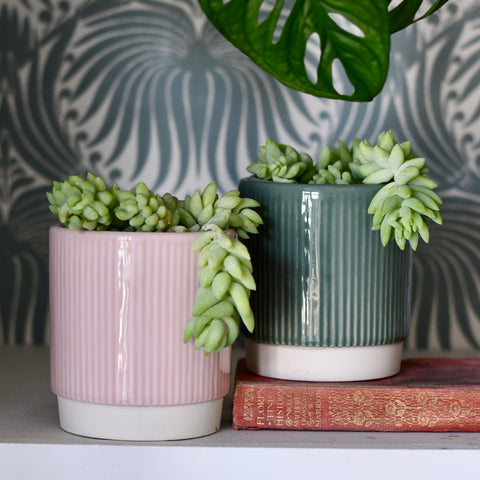 Athens Ceramic Reactive Glaze Indoor Ribbed Plant Pot Pink (10.5cm pot)
+ £10.99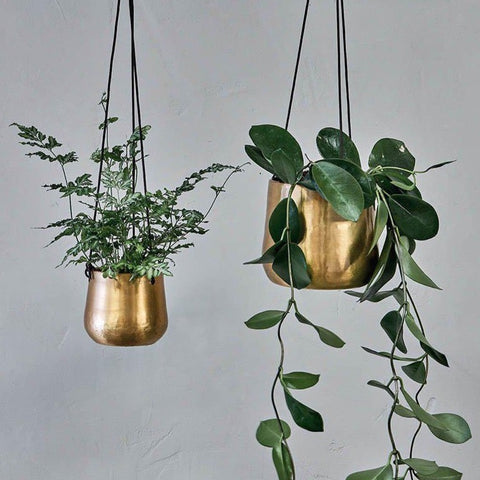 Atsu Brass Hanging Planter 10cm wide
+ £22.95
Are you looking for a beautiful and elegant plant to add to your indoor decor? Look no further than the stunning Tradescantia Nanouk! With its full shape and wonderful foliage, this houseplant is a real showstopper that is sure to impress.
Pink Tradescantia Nanouk, also known as the Fantasy Venice, is a herbaceous perennial plant belonging to the Commelinaceae family. It is a relatively new cultivar developed through selective breeding in the horticultural industry. It is a hybrid of Tradescantia albiflora and Tradescantia fluminensis. The plant is native to Central and South America and grows as an epiphyte or on the forest floor.
Pink Tradescantia Nanouk is a trailing plant that can grow up to 20 inches long, with small, pointed leaves that range in colour from pink to green, giving the plant a colourful and vibrant appearance. The leaves are succulent, oval-shaped, and grow up to 2.5 inches long and 1 inch wide.
In the wild, Pink Tradescantia Nanouk grows in shaded and humid areas, such as rainforests, along the forest floor or in crevices on rocks. As a houseplant, it thrives in bright, indirect light and should be watered when the top inch of soil is dry. It prefers high humidity levels, so misting or using a humidifier can help keep it healthy.
Propagation of Pink Tradescantia Nanouk is easy and can be done through stem cuttings. The plant is fast-growing and can quickly fill a hanging basket or cascade from a shelf, making it an excellent choice for indoor decoration. 
Tradescantia Nanouk is a classic 70s houseplant making a huge comeback - for a good reason. Stunning green, pink, and white patterned leaves and their easy-care nature make it hard not to love!  A fast grower that will soon begin to trail over the sides of the pot or hanging basket. 
Tradescantia Nanouk is a classic 70s houseplant making a huge comeback - for good reason; stunning green pink and white patterned leaves and its easy-care nature makes it hard not to love!  A fast grower that will soon begin to trail over the sides of the pot or hanging basket. 
This interesting houseplant makes the perfect gift for any occasion: Mother's Day, Father's Day, Valentine's Day, and even a Christmas gift. When gifting, we can include a free, handwritten card - specify your message at the basket stage of delivery, and we'll do the rest!  We won't give the game away with paperwork or prices either so it'll be a wonderful surprise!
How to care for your Tradescantia Nanouk 
Tradescantia Nanouk is easy to care for, and suitable for beginners.
How should I water Tradescantia Nanouk?
Water when the top few inches of soil feel dry to the touch, soak through and leave until dry again. Be careful to make sure that the plant isn't left sitting in water as it won't like that!
Should I feed this houseplant Seaweed Fertliser?
Yes, you should feed your houseplants once a month during spring and summer, try our Indoor plant fertiliser.
When it came to developing our original Happy Houseplants' Organic Tropical Plant Food, we decided not to tinker with it too much, so you'll find no chemical supplements in this 100% cruelty-free vegan product. 
Is this plant toxic to pets?
Yes, this could cause problems if a pet nibbled it.
What size is this houseplant?
W8cm 
All our plants are supplied in a plastic nursery pot
Shipping: We ship via DPD's 24-hour tracked carbon neutral service. 
Delivery times are 7-10 working days, but are usually much quicker. More details can be found here
We post all our plants to most of the UK, with the exceptions of the Islands of Scotland, the Scottish Highlands, Northern Ireland, the Isle of Man, the Isle of White, the Scilly Isles and the Channel Islands due to the high cost of shipping.
Measurements: The plant heights provided encompass the plant stem and the foliage length, along with the depth of the grow pot, which includes the living root system, and not just the portion of the plant that is visible above the soil level.
Although we strive to provide plants within the specified size range, there may be some instances where the plants supplied could be slightly smaller or larger than the size selected.