XL Aspidistra Elatior (Cast Iron Plant)
Regular price
£49.99
/
Tax included.
Shipping
calculated at checkout.
---
In stock, ready to ship

Inventory on the way
ADD A BEAUTIFUL FITTED POT (OPTIONAL)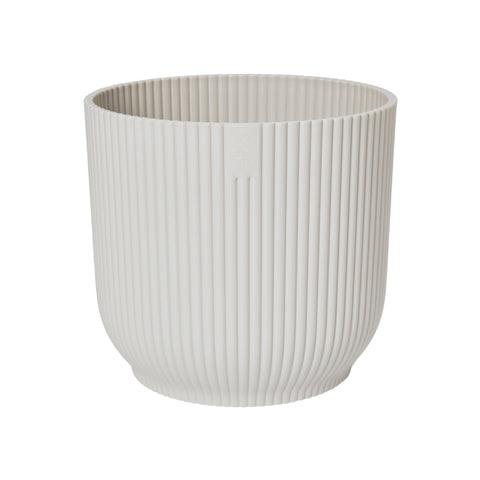 Vibes Fold Round 22cm - Silky White
+ £15.99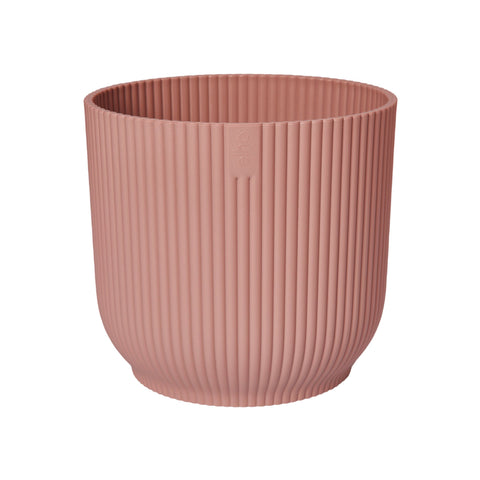 Vibes Fold Round 22cm - Delicate Pink
+ £15.99
Como Turquoise premium Glaze planter (26cm plant pot)
+ £49.99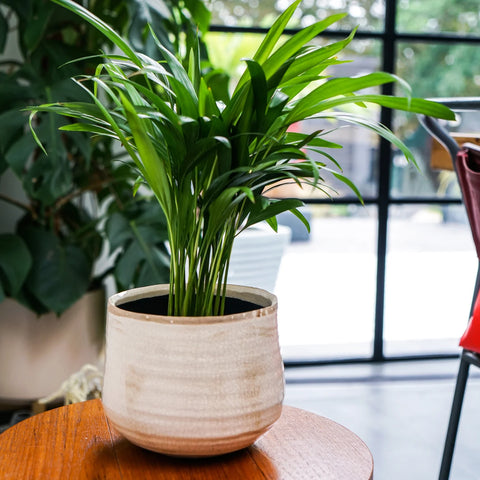 Como Cream premium Glaze planter (26cm plant pot)
+ £49.99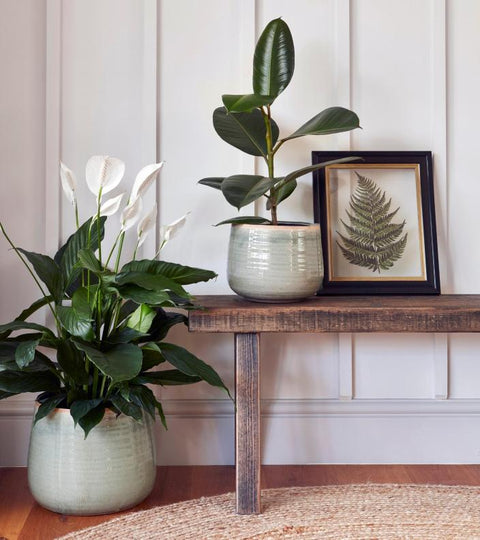 Como Mint premium Glaze planter (21cm plant pot)
+ £49.99
We love this Cast Iron plant because it's so hardy! The Aspidistra plant is named the Cast Iron plant for a good reason! It's easy to look after and care for and almost indestructible! The Cast Iron Plant, or Aspidistra elatior, is a hardy and attractive evergreen plant that is native to the forest floors of Japan and Taiwan. Despite its tropical origins, this plant is incredibly resilient and can tolerate a wide range of growing conditions, making it a popular choice for indoor and outdoor cultivation.
The Cast Iron Plant grows in moist, shaded areas in the wild, typically under dense tree canopies. It thrives in the loamy, acidic soils found in these areas and can grow in areas with little light, making it well-suited for indoor cultivation. The plant grows in clumps of glossy, dark green, lance-shaped leaves that can grow up to 2 feet long and 4 inches wide. The plant's root system comprises rhizomes that spread horizontally, allowing it to form a dense, bushy habit. In early spring, the plant produces small, insignificant, purple-brown flowers on short stems near the base of the leaves.
The Cast Iron Plant is a great houseplant choice due to its hardiness and low maintenance requirements. It is ideal for beginners or those with busy lifestyles, as it is very forgiving regarding watering and light. 
To care for the Cast Iron Plant, ensure that it is planted in a well-draining potting mix and that the soil is kept evenly moist but not waterlogged. The plant can tolerate low light conditions, making it perfect for homes or offices with minimal natural light. If the plant becomes too large for its container, it can be repotted in the spring. Fertilize the plant with a balanced liquid fertilizer every two weeks during the growing season to keep it healthy.
When styling the Cast Iron Plant with a pot, choose a container slightly larger than the current pot, as this plant prefers to be a little root bound. Terracotta pots are a great choice, allowing for better drainage and airflow. For a more contemporary look, consider a minimalist white or black pot. Consider a woven basket or a wooden pot for a more natural look.
In summary, the Cast Iron Plant is a hardy and low-maintenance plant that is perfect for indoor cultivation. Its attractive foliage and air-purifying qualities make it a popular choice for those looking to add a touch of green to their home or office. With the proper care and styling, this versatile plant can thrive and bring a touch of nature to any space.
Since Victorian times this variegated Aspidistra Elatior has been very popular with its beautiful, paddle-shaped, elegant leaves that have graced many a film set. You can capture this style in your own home and enjoy the sophisticated looks of the Cast Iron Plant in any room.  
It's a slow grower - which has advantages because you will know that it will fit the space chosen! It's not a rare plant, but it is hard to find in this large size. However, you can get it here in our houseplant shop!
If you're buying the Cast Iron plant as a special gift, we'll enclose a free, handwritten card with your order. Just note your message at the basket stage of the checkout, and we'll do the rest! No paperwork is included either to spoil the surprise!
Where should I put the Cast Iron Plant?
The Cast Iron plant likes a dry, bright spot and can tolerate some full sun but not all day.
How should I water it?
When you feel the top two inches of soil are dry, this plant can survive being left alone; in fact, it prefers it!
Is it suitable if I have pets?
It's not toxic to cats and dogs. A pet-safe houseplant.
Do I need to feed it?
You can give a feed once a month in spring and summer. Why not try our vegan, organic plant food? 
What size is this Cast Iron Plant?
W21cm x H100cm
All our plants are supplied in a plastic nursery pot.
Shipping: We ship via DPD's 24-hour tracked carbon neutral service. 
Delivery times are 7-10 working days, but are usually much quicker. More details can be found here
We post all our plants to most of the UK, with the exceptions of the Islands of Scotland, the Scottish Highlands, Northern Ireland, the Isle of Man, the Isle of White, the Scilly Isles and the Channel Islands due to the high cost of shipping.
Measurements: The plant heights provided encompass the plant stem and the foliage length, along with the depth of the grow pot, which includes the living root system, and not just the portion of the plant that is visible above the soil level.
Although we strive to provide plants within the specified size range, there may be some instances where the plants supplied could be slightly smaller or larger than the size selected.