Big Kleinia Senecio (Stapeliiformis, Pickle Plant, Candle Stick Plant)
Regular price
£34.99
Sale price
£24.99
Save £10.00
/
Tax included.
Shipping
calculated at checkout.
---
Low stock - 2 items left

Inventory on the way
ADD A BEAUTIFUL FITTED POT (OPTIONAL)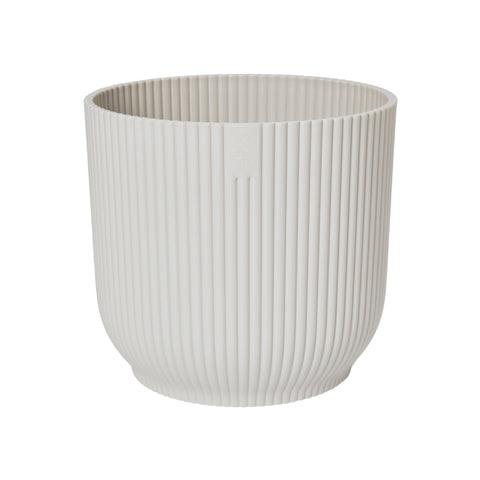 Vibes Fold Round 22cm - Silky White
+ £15.99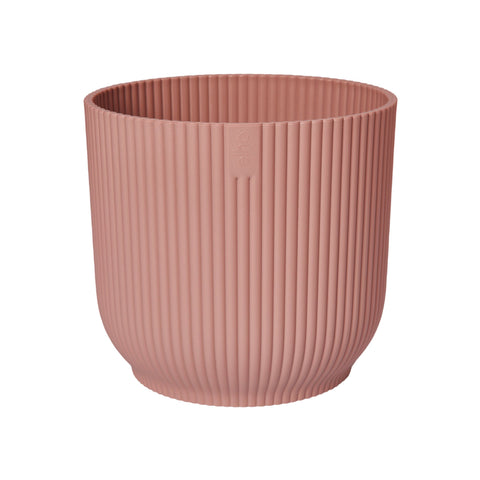 Vibes Fold Round 22cm - Delicate Pink
+ £15.99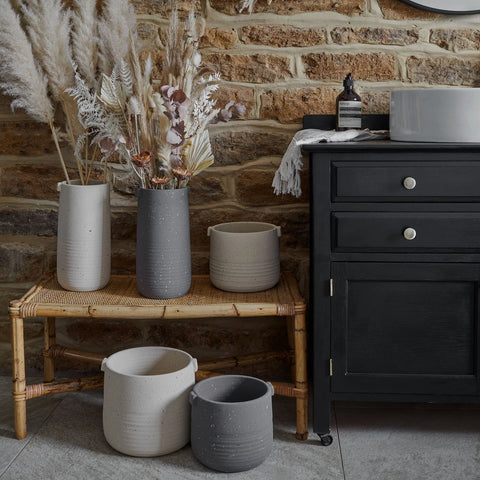 Slate grey stoneware handle planter (21cm pot)
+ £44.99
Como Turquoise premium Glaze planter (26cm plant pot)
+ £49.99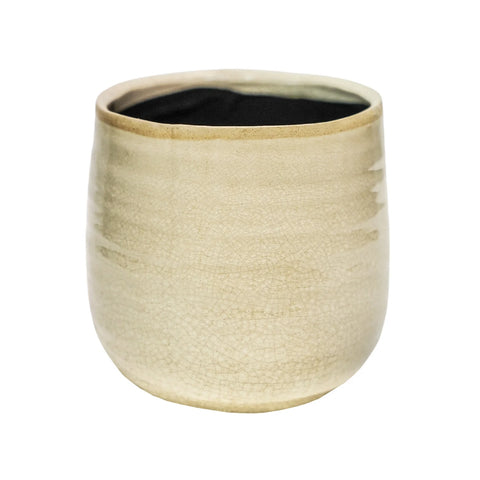 Como Cream premium Glaze planter (26cm plant pot)
+ £49.99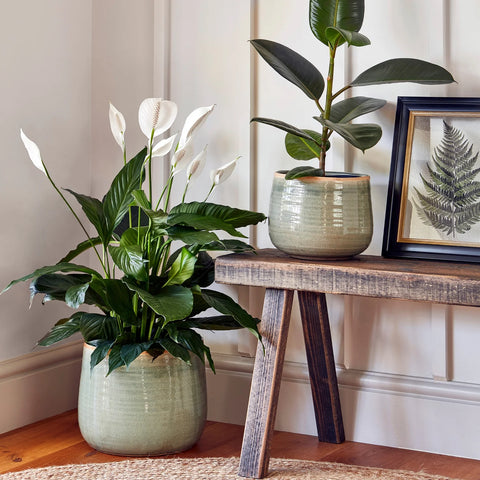 Como Mint premium Glaze planter (26cm plant pot)
+ £49.99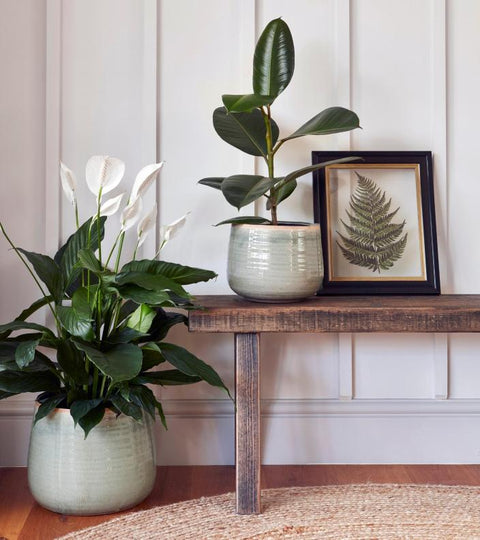 Como Mint premium Glaze planter (21cm plant pot)
+ £49.99
The Kleinia Senecio, also known as the Pickle Plant or Candle Stick Plant, is a botanical marvel with a distinctive form that resembles a cascading string of chubby, pickle-like leaves. Each leaf is a testament to nature's creativity, showcasing an array of unusual shapes and textures that make this plant exceptional. We are selling big plants grown as a hanging plant. 
These hanging plants are expertly selected for their impeccable quality and extraordinary shape, making them stand out as living sculptures in your indoor garden. With their unique appearance, they are sure to spark conversations and inspire awe among your guests.
Originating from arid regions of Africa, the Kleinia Senecio is a survivor of harsh, sun-drenched landscapes. Their ability to thrive in arid conditions makes them ideal choices for indoor cultivation, even in climates with varying humidity levels.
In the wild, these succulents often cling to rocky outcrops and cliffs, their unique shape and adaptation to extreme conditions making them a symbol of nature's tenacity and resilience.
Caring for these botanical wonders is surprisingly straightforward:
Light Requirements: Kleinia Senecio thrives in bright, indirect sunlight. Place them near a sunny window or provide filtered sunlight to ensure their health and vibrant growth.
Temperature and Humidity: Maintain room temperatures between 18°C and 24°C (65°F and 75°F). These succulents are adapted to low humidity levels, making them suitable for indoor environments with standard humidity.
Watering: Allow the soil to dry out completely between waterings. These succulents prefer infrequent but thorough watering. During the growing season (spring and summer), water sparingly and reduce watering in the dormant season (fall and winter).
Soil and Potting: Plant your Kleinia Senecio in a well-draining succulent or cactus soil mix. Ensure the pot has proper drainage to prevent waterlogged roots.
Fertilizing: Feed your Kleinia Senecio with a diluted, balanced succulent fertilizer every four to six weeks during the growing season. This will encourage healthy growth and maintain their distinctive appearance. try our original vegan houseplant food.
Plant Size: Our Kleinia Senecio hanging plants typically reach a mature size of approximately W15cm x H45cm, making them substantial additions to your hanging garden. With their captivating form and robust growth, they will transform your chosen spot into a hanging garden of natural wonder.
In terms of styling, the Kleinia Senecio's unique hanging shape is a captivating addition to any indoor space. These exceptional quality specimens, handpicked for their unusual form and quality by the experts at Happy Houseplants, make stunning focal points in hanging baskets or as part of a dynamic hanging garden.
Our Kleinia Senecio hanging plants arrive in impeccable condition, ready to add a touch of botanical artistry to your indoor haven. These living sculptures are a testament to the power and artistry of nature and are sure to become cherished additions to your hanging garden.
Immerse yourself in the captivating world of the Kleinia Senecio and experience the beauty of these extraordinary hanging plants. For further inspiration and expert advice on caring for your beloved succulents and houseplants, we invite you to explore our Houseplant Blog. Whether you're a seasoned plant enthusiast or just beginning your indoor gardening journey, our blog is your trusted resource for cultivating a thriving and captivating indoor garden. Discover the unique beauty of the Kleinia Senecio and other remarkable plants that will transform your home into a hanging garden of natural wonder.
Supplied in a plastic nursery pot. 
Shipping: We ship via DPD's 24-hour tracked carbon neutral service. 
Delivery times are 7-10 working days, but are usually much quicker. More details can be found here
We post all our plants to most of the UK, with the exceptions of the Islands of Scotland, the Scottish Highlands, Northern Ireland, the Isle of Man, the Isle of White, the Scilly Isles and the Channel Islands due to the high cost of shipping.
Measurements: The plant heights provided encompass the plant stem and the foliage length, along with the depth of the grow pot, which includes the living root system, and not just the portion of the plant that is visible above the soil level.
Although we strive to provide plants within the specified size range, there may be some instances where the plants supplied could be slightly smaller or larger than the size selected.