Dracaena marginata or the The Red Edged Dracaena Tree
Regular price
£99.00
/
Tax included.
Shipping
calculated at checkout.
---
In stock, ready to ship

Inventory on the way
ADD A BEAUTIFUL FITTED POT (OPTIONAL)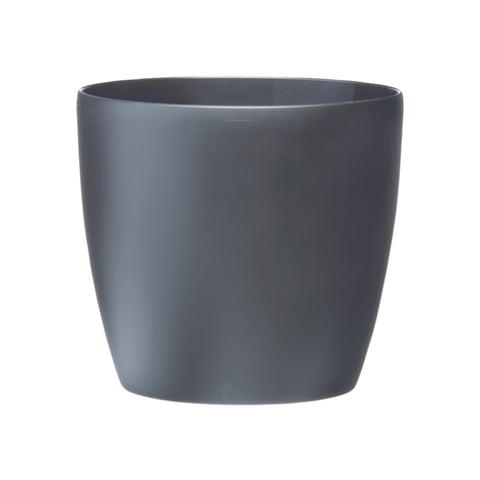 Brussels Round Plant Pot 30cm - Anthracite
+ £14.49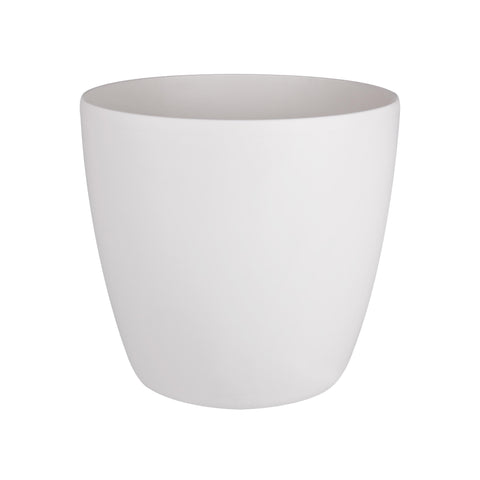 Brussels Round Plant Pot 30cm - White
+ £14.49
Dracaena marginata, also known as the Madagascar Dragon Tree, is a popular and striking plant that's native to Madagascar, Mauritius, and other islands in the Indian Ocean. This plant belongs to the Asparagaceae family and features long, thin, and pointed leaves that are often edged in red or pink.
In its natural habitat, Dracaena marginata can grow up to 20 feet tall and is often used as a natural fence or windbreak. The plant is hardy and drought-tolerant, making it well-adapted to survive in harsh tropical environments.
Our Dracaena marginata plants are sold as single-stemmed trees, carefully hand-selected for their thick, beautiful trunks that add drama and style to any room. Each plant is unique and beautiful, with a slender trunk topped by a cluster of leaves that can grow up to 3 feet long.
In terms of care, Dracaena marginata is relatively easy to grow as a houseplant. It prefers bright, indirect light, but can also tolerate low-light conditions. It should be planted in a well-draining potting mix and watered thoroughly but allowed to dry out slightly between waterings. Overwatering can lead to root rot, so it's important to ensure that the plant is not sitting in standing water. Fertiliser can be applied occasionally during the growing season to encourage healthy growth.
To style this plant, consider placing it in a decorative pot or planter, where its dramatic trunk and unique foliage can be showcased. Alternatively, it can be used as a statement piece in a minimalist or modern design scheme.
Propagation of Dracaena Marginata can be done by stem cuttings. Simply cut a stem that's at least 6 inches long, remove the lower leaves, and place the stem in a potting mix. Keep the soil moist and the plant in bright, indirect light until new growth appears.
Overall, Dracaena marginata is a beautiful and versatile plant that's well-suited to a range of interior design schemes. Its low maintenance requirements and unique trunk make it a great choice for both novice and experienced plant enthusiasts.
Dracaena Marginata care level
These plants are not tricky to manage, so they are recommended if you have just a little experience with houseplants, but you must be confident that you won't overwater and that you have access to good light.
Where should I put this plant?
Dracaena can take high or direct light.
How should I water this plant?
The Dracena plant likes to be watered only when the soil is dry to the touch. During the summer months, you need to water regularly but be careful not to overwater in winter. 
Should I feed this houseplant?
Dracaena Marginata can be given a liquid feed once a month during the spring and summer months. Have a look at our vegan, organic plant food! 
Is this houseplant suitable if I have pets?
Like most dracaena varieties, it is mildly toxic to pets. The problems with toxicity come from ingestion, but it takes a large amount for symptoms to occur. 
What size is this plant?
W27cm X H110cm 
If you'd like to see a video we have made about general houseplant care, have a look here.
All our plants are supplied in a plastic nursery pot.
Shipping: We ship via DPD's 24-hour tracked carbon neutral service. 
Delivery times are 7-10 working days, but are usually much quicker. More details can be found here
We post all our plants to most of the UK, with the exceptions of the Islands of Scotland, the Scottish Highlands, Northern Ireland, the Isle of Man, the Isle of White, the Scilly Isles and the Channel Islands due to the high cost of shipping.
Measurements: The plant heights provided encompass the plant stem and the foliage length, along with the depth of the grow pot, which includes the living root system, and not just the portion of the plant that is visible above the soil level.
Although we strive to provide plants within the specified size range, there may be some instances where the plants supplied could be slightly smaller or larger than the size selected.