Hoya Callistophylla, Rare Wax Plant
Regular price
£49.99
/
Tax included.
Shipping
calculated at checkout.
---
In stock, ready to ship

Inventory on the way
ADD A BEAUTIFUL FITTED POT (OPTIONAL)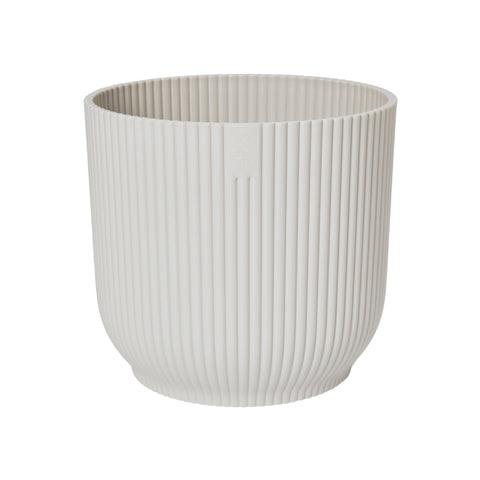 Vibes Fold Round 22cm - Silky White
+ £15.99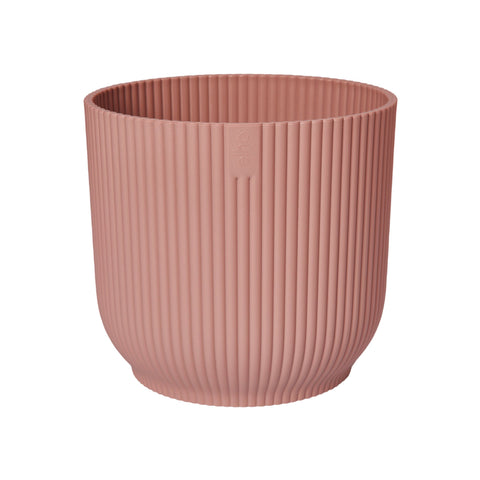 Vibes Fold Round 22cm - Delicate Pink
+ £15.99
Como Turquoise premium Glaze planter (26cm plant pot)
+ £49.99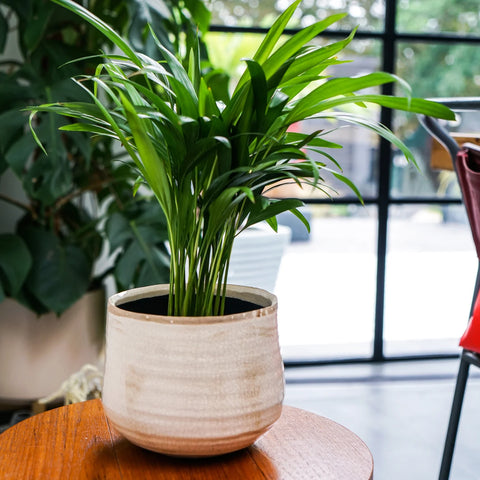 Como Cream premium Glaze planter (26cm plant pot)
+ £49.99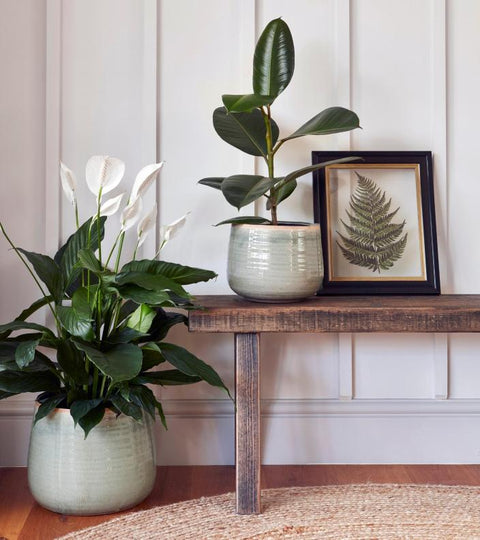 Como Mint premium Glaze planter (21cm plant pot)
+ £49.99
Introducing the Hoya Callistophylla, a botanical marvel that will elevate your indoor green space to new heights of elegance and charm. This exquisite variety of Hoya is highly coveted for its unique and enchanting qualities and rare availability, making it a must-have for plant enthusiasts and collectors alike. 
The Hoya Callistophylla boasts stunning lance-shaped leaves with a captivating blend of deep forest green and delicate silver variegation. Each leaf is a work of art, adorned with intricate patterns that catch the eye and inspire wonder. As the plant matures, it forms a cascading vine-like habit, creating a graceful and flowing appearance that adds a touch of natural beauty to any setting.
Native to the lush rainforests of Southeast Asia, the Hoya Callistophylla thrives in warm and humid conditions, making it perfectly suited for indoor cultivation in various climates. Its adaptability and resilience make it an ideal choice for both seasoned plant enthusiasts and beginners looking to enhance their indoor oasis.
One of the most delightful features of the Hoya Callistophylla is its ability to produce clusters of star-shaped blooms that emit a sweet and fragrant aroma. These clusters of creamy white flowers, resembling porcelain, dangle like precious jewels from the vines, creating a captivating display that adds a touch of romance to your living space.
Caring for the Hoya Callistophylla is a breeze with the right conditions. Here are some essential care tips to ensure its thriving presence in your home:
Light Requirements: Provide your Hoya Callistophylla with bright, indirect light to maintain its vibrant foliage and encourage blooming. While it thrives in good light, avoid exposing it to direct sunlight, as this can scorch the leaves.
Temperature and Humidity: Maintain room temperatures between 18°C and 24°C (65°F and 75°F) and higher humidity levels to mimic its native habitat. Regular misting or placing a humidity tray nearby will create an ideal environment for this botanical gem.
Watering: Allow the soil to dry slightly between waterings to prevent overwatering, which can lead to root rot. Water sparingly during the winter months when growth slows down.
Soil and Potting: Plant your Hoya Callistophylla in a well-draining potting mix to ensure healthy root development. A blend of orchid bark, perlite, and potting soil is an excellent choice for promoting optimal growth.
Fertilizing: Feed your Hoya Callistophylla with a balanced, water-soluble fertilizer during the growing season (spring and summer) to encourage lush foliage and blooming. Be sure to follow the recommended dosage on the fertilizer packaging.
Styling-wise, the Hoya Callistophylla is a versatile addition to any indoor space. Its graceful vines can be trained to climb trellises, drape from hanging baskets, or trail along shelves, allowing you to create a unique and personalized display that complements your decor.
Plant Size: Our Hoya Callistophylla plants are approximately W21cm x 100cm in size, making them perfect for both small and larger spaces. With their vigorous growth habit, they will quickly fill your chosen spot with their natural elegance.
Our plants are meticulously packaged and arrive in plastic nursery pots, ensuring their safety during shipping and giving you the freedom to select a decorative container that suits your style. Immerse yourself in the enchanting world of the Hoya Callistophylla and experience the beauty of nature's artistry.
For more insights and inspiration on houseplants, be sure to check out our Houseplant Blog. It's dedicated to providing valuable tips and tricks on caring for your favourite house plants, from the enchanting Ficus Robusta to the elegant Alocasia Wentii and the delightful Syngonium Pixie. Whether you're a seasoned green thumb or just starting your indoor gardening journey, this blog has everything you need to cultivate a thriving and beautiful indoor garden.
Shipping: We ship via DPD's 24-hour tracked carbon neutral service. 
Delivery times are 7-10 working days, but are usually much quicker. More details can be found here
We post all our plants to most of the UK, with the exceptions of the Islands of Scotland, the Scottish Highlands, Northern Ireland, the Isle of Man, the Isle of White, the Scilly Isles and the Channel Islands due to the high cost of shipping.
Measurements: The plant heights provided encompass the plant stem and the foliage length, along with the depth of the grow pot, which includes the living root system, and not just the portion of the plant that is visible above the soil level.
Although we strive to provide plants within the specified size range, there may be some instances where the plants supplied could be slightly smaller or larger than the size selected.