Large Lepismium Cactus (Bolivianum Forest Cactus)
Regular price
£64.99
Sale price
£54.99
Save £10.00
/
Tax included.
Shipping
calculated at checkout.
---
In stock, ready to ship

Inventory on the way
ADD A BEAUTIFUL FITTED POT (OPTIONAL)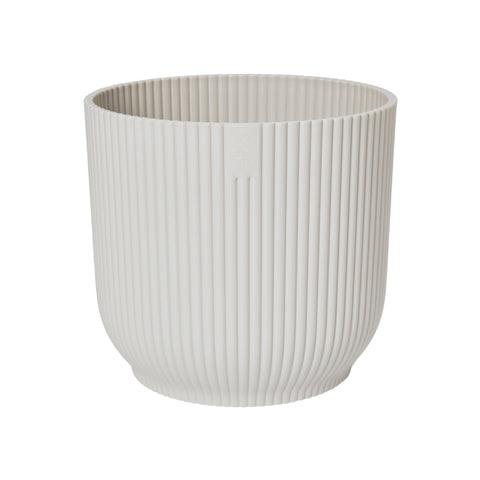 Vibes Fold Round 22cm - Silky White
+ £15.99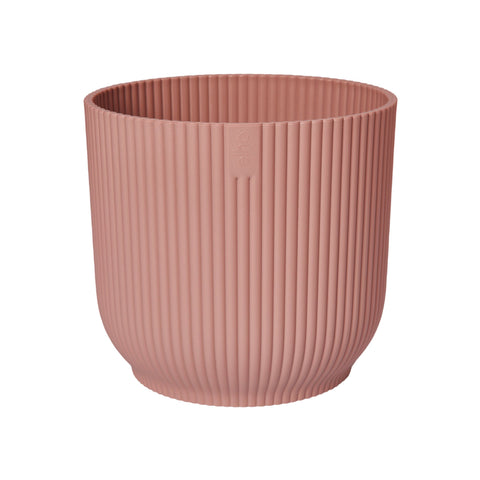 Vibes Fold Round 22cm - Delicate Pink
+ £15.99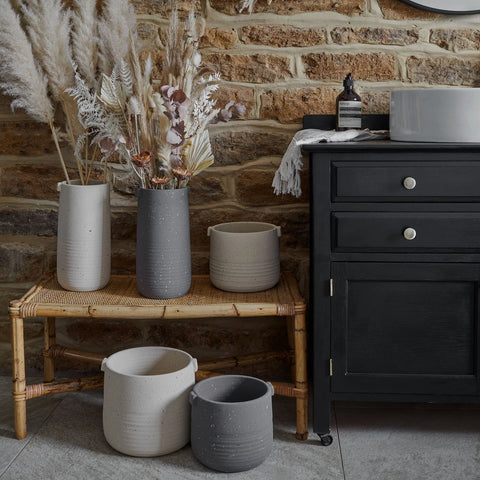 Slate grey stoneware handle planter (21cm pot)
+ £44.99
Como Turquoise premium Glaze planter (26cm plant pot)
+ £49.99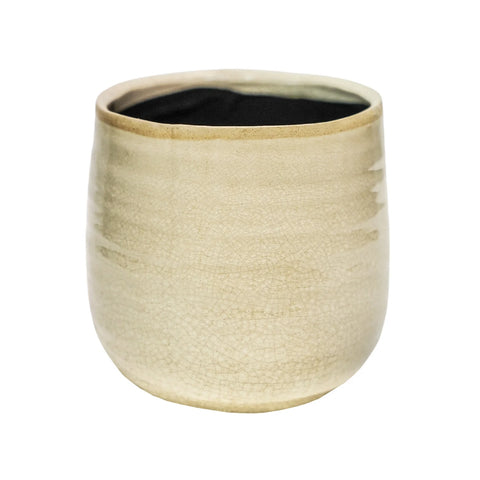 Como Cream premium Glaze planter (26cm plant pot)
+ £49.99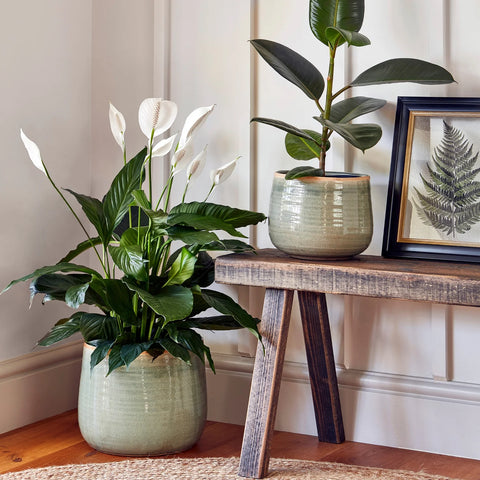 Como Mint premium Glaze planter (26cm plant pot)
+ £49.99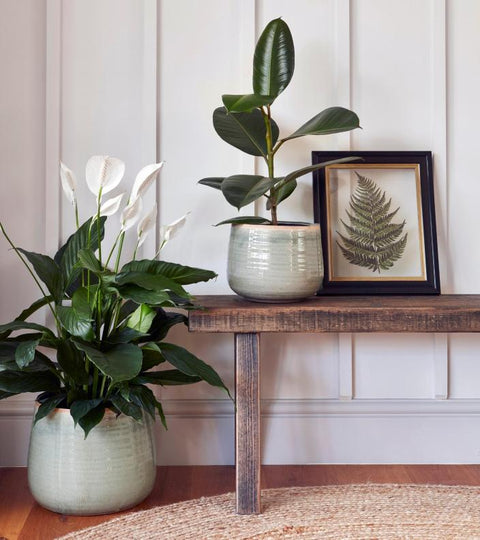 Como Mint premium Glaze planter (21cm plant pot)
+ £49.99
This hanging houseplant is super stylish and we love its unusual looks! Lepismium Bolivianum really gives that rainforest feeling and is ideal as part of your forest bathing collection. It's a pretty unusual cactus because it doesn't have a rigid spine. You're probably used to thinking of cacti as upright and rigid - but this one just goes to show that they aren't all like that!
Have it tumbling from a hanging basket or vigorously cascading from a pot on top of a dresser or table.  Perched on a low shelf it will really bring the tropics to your rooms with its dark emerald leaves and de-stressing feel. Bring a bit of wild into your home! It's relaxing just looking at the foliage which hangs from the pot giving such a free, abstract look.
If you're looking for a trailing houseplant with bags of style and lots of impact at a reasonable price then this fits the bill - it's a relatively cheap houseplant and gives so much back in chic!
Forest Cactus a native of the Bolivian jungle and the leaves are made up of flat stems - making the mad, crazy trailing habit of this wonderful cactus.  It can grow up to a metre long so it's a fast grower and really dramatic in terms of impact in a room! A real forest curtain!
We're the people to come to for trailing indoor plants (UK) and Forest Cactus is a great style plant that would also make a wonderful indoor plant gift! We'll include a free, handwritten card if you leave your gift message at the basket stage of checkout.
Lepismium Bolivianum care level
This is an easy-care houseplant, suitable for beginners.
Where should I put it?
It likes bright but indirect light.
How should I water it?
Makes sure the soil is allowed to dry out between waterings.
Should I feed it?
Yes, twice a month through the summer or March through September.
When developing our original Happy Houseplants' Vegan Cactus & Succulent Food, we decided not to tinker with it too much, so you'll find no chemical supplements in this 100% cruelty-free vegan product. Our organic original Vegan Cactus & Succulent food is made from Seaweed harvested sustainably.
Seaweed provides a delicate blend of growth hormones and micronutrients that is perfect for all indoor plants. Houseplants grow throughout spring, summer and autumn, so they will benefit from organic fertiliser during this time to encourage flowering and keep them healthy and well. Check out our full houseplant food range here
Is it suitable if I have pets?
No, it can be toxic to pets.
What size is it?
W21cm x 70cm 
If you'd like to see a short video on general houseplant care, we've made one for you!
All our plants are supplied in a plastic nursery pot
Shipping: We ship via DPD's 24-hour tracked carbon neutral service. 
Delivery times are 7-10 working days, but are usually much quicker. More details can be found here
We post all our plants to most of the UK, with the exceptions of the Islands of Scotland, the Scottish Highlands, Northern Ireland, the Isle of Man, the Isle of White, the Scilly Isles and the Channel Islands due to the high cost of shipping.
Measurements: The plant heights provided encompass the plant stem and the foliage length, along with the depth of the grow pot, which includes the living root system, and not just the portion of the plant that is visible above the soil level.
Although we strive to provide plants within the specified size range, there may be some instances where the plants supplied could be slightly smaller or larger than the size selected.