Philodendron Mccolley's Finale
Regular price
£18.99
/
Tax included.
Shipping
calculated at checkout.
---
In stock, ready to ship

Inventory on the way
ADD A BEAUTIFUL FITTED POT (OPTIONAL)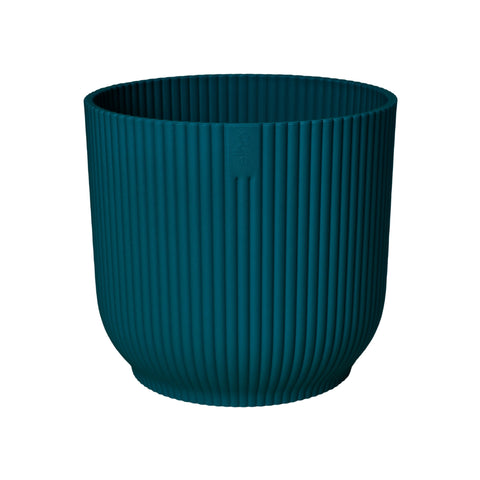 Vibes Fold Round 14cm - Deep Blue
+ £6.99
Vibes Fold Round 14cm - Silky White
+ £6.99
Vibes Fold Round 14cm - Delicate Pink
+ £6.99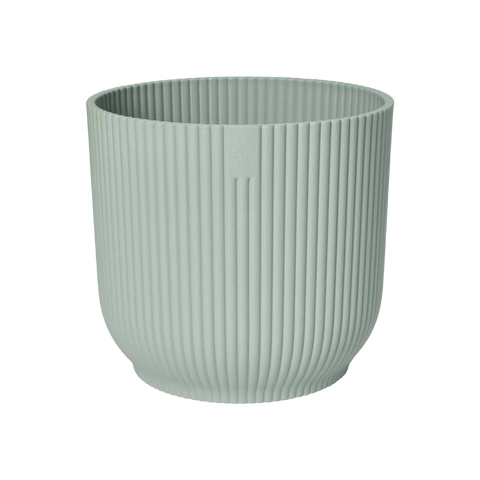 Vibes Fold Round 14cm - Sorbet Green
+ £6.99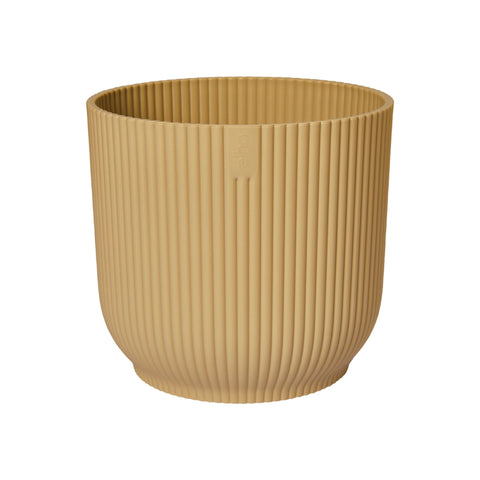 Vibes Fold Round 14cm - Butter Yellow
+ £6.99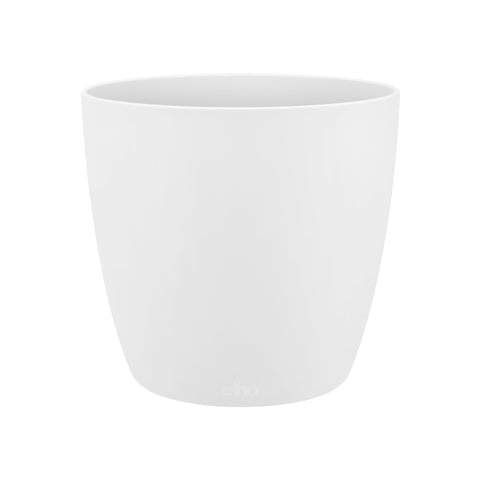 Brussels Round Plant Pot 14cm - White
+ £5.99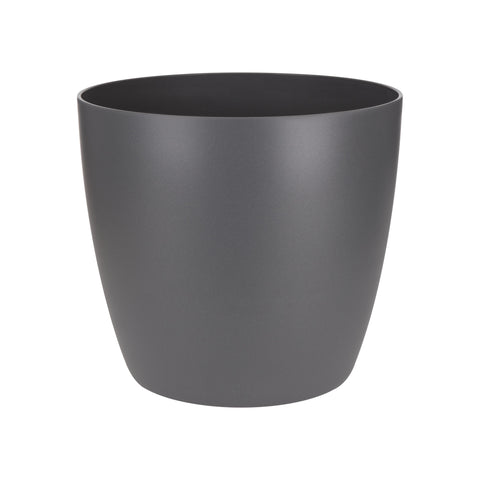 Brussels Round Plant Pot 14cm - Anthracite
+ £5.99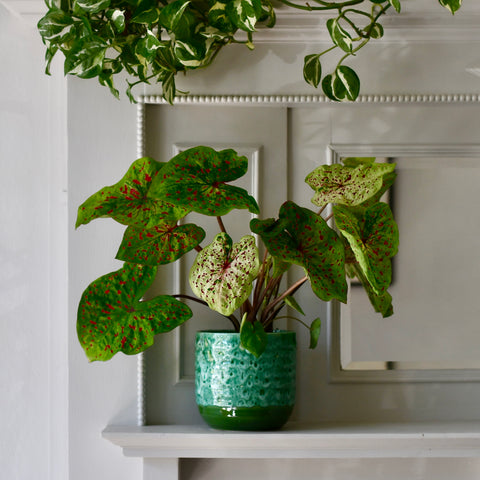 Reactive Glaze Planter (Emerald 13cm Plant Pot)
+ £14.99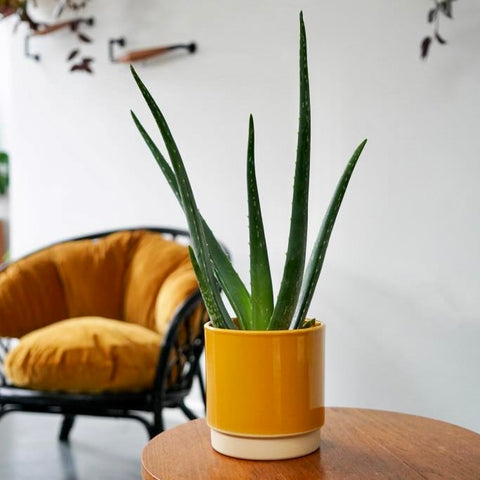 Eno Plant Pot Mustard D13Cm H13.5Cm
+ £8.99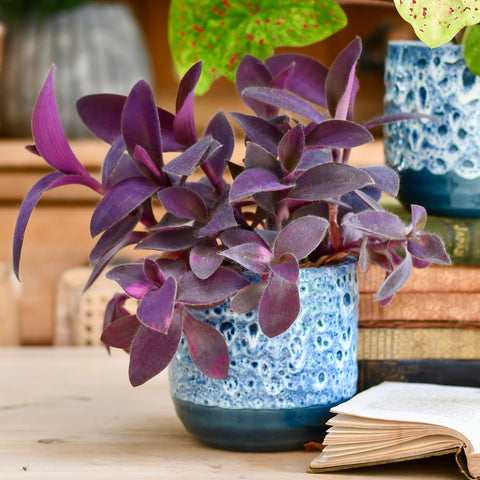 Reactive Glaze Planter (Sapphire 13cm Plant Pot)
+ £14.99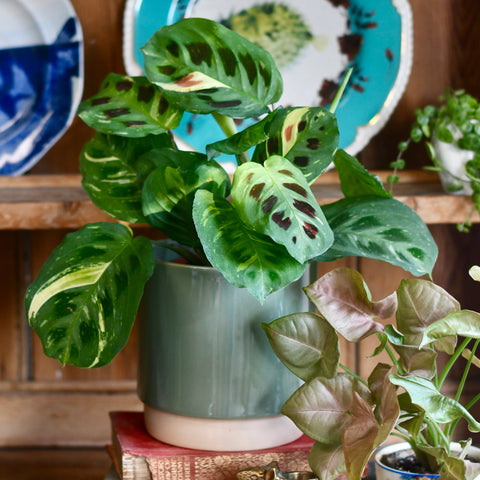 Ceramic Plant Pot | Eno Pot Green | D13cm Plant Pot
+ £8.99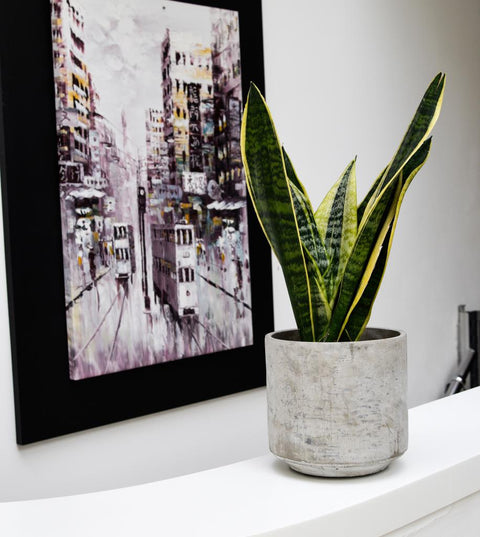 Tivoli planter cement D14 H12
+ £14.99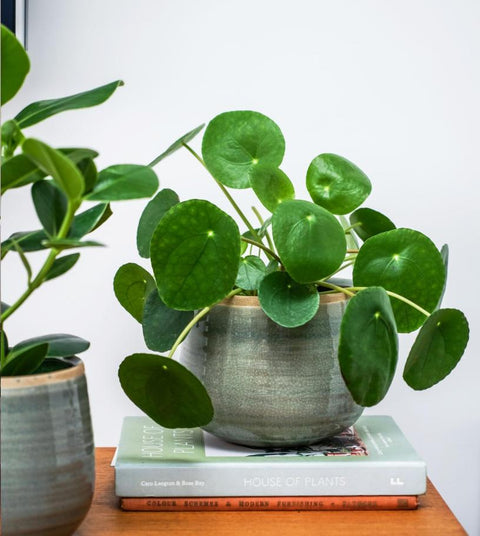 Como Mint premium Glaze planter (14cm plant pot)
+ £14.99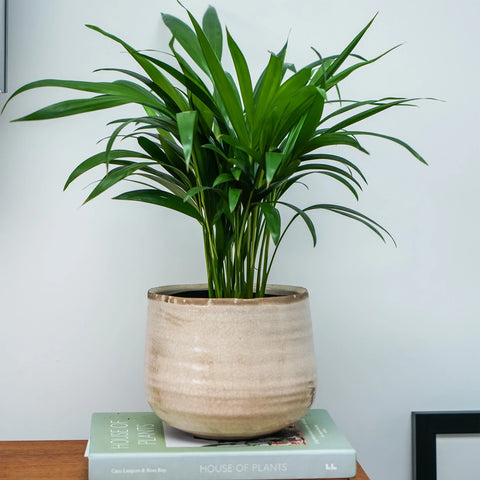 Como Cream premium Glaze planter (14cm plant pot)
+ £14.99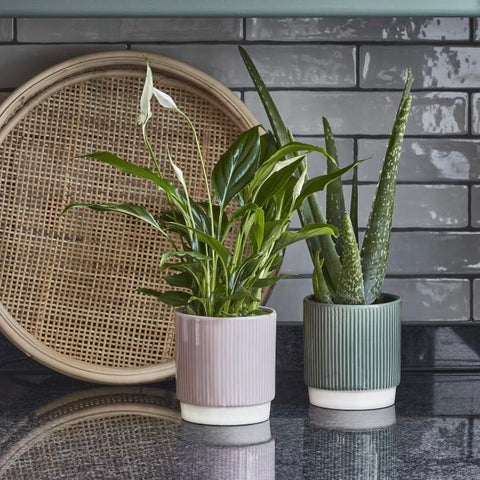 Athens Ceramic Reactive Glaze Indoor Ribbed Plant Pot Green (13cm pot)
+ £14.99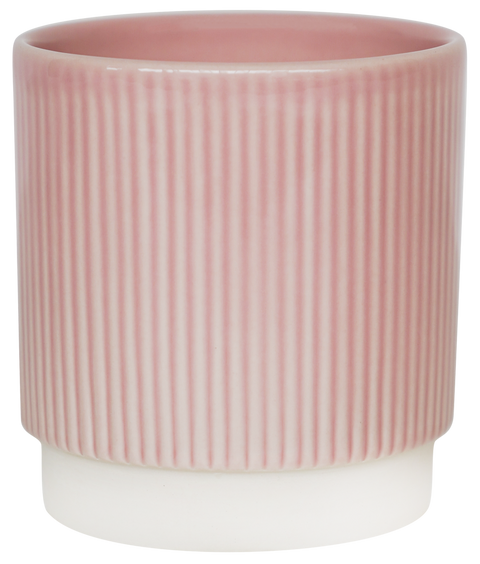 Athens Ceramic Reactive Glaze Indoor Ribbed Plant Pot Pink (13cm pot)
+ £14.99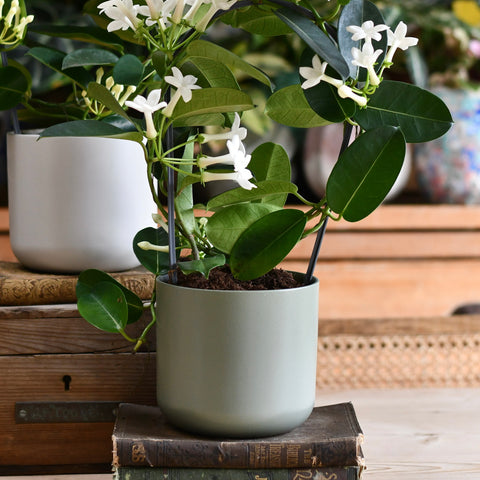 Lisbon Designer Planter Sage Green 13cm
+ £5.99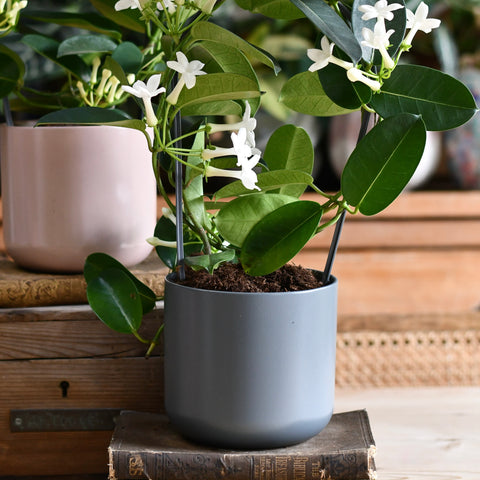 Lisbon Designer Planter Charcoal 13cm
+ £5.99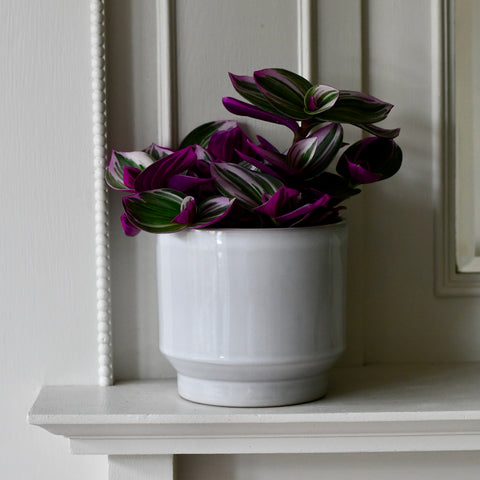 Pebble premium Glaze planter (14cm indoor plant pot)
+ £16.99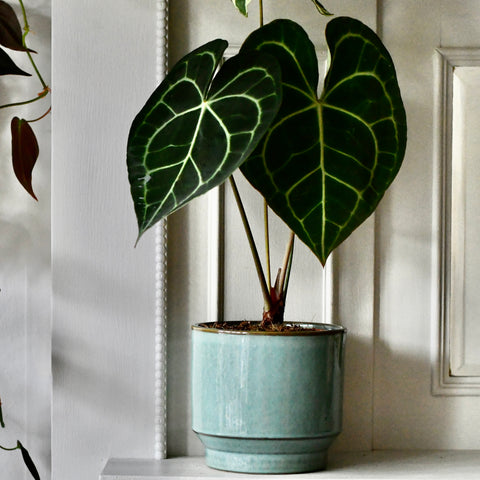 Aqua premium Glaze planter (14cm indoor plant pot)
+ £16.99
Bohemian Monza Planter, Vintage Blue
+ £13.99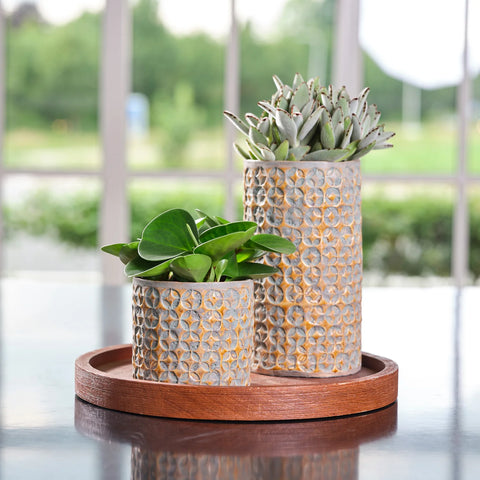 Terni planter Mustard (14cm plant pot)
+ £14.99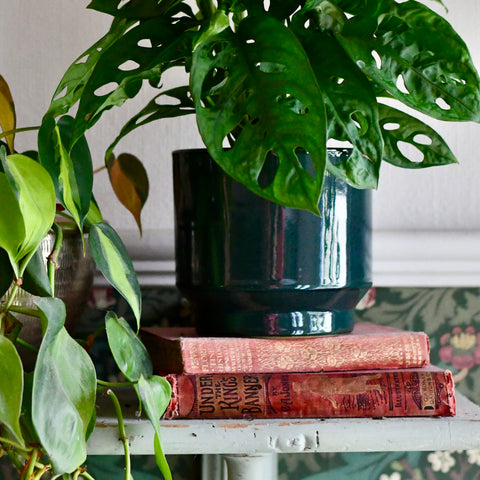 Forest Green premium Glaze planter (14cm indoor plant pot)
+ £16.99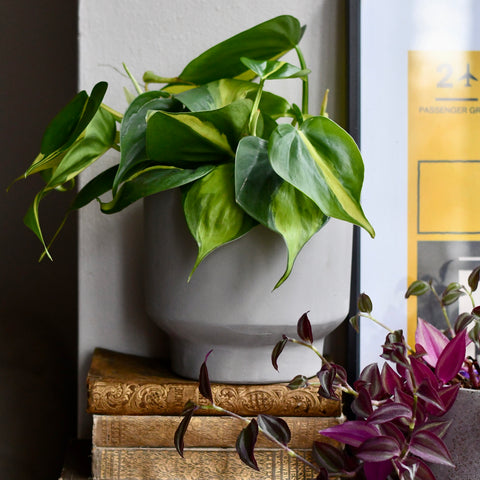 Cement Matt Planter 15cm
+ £8.99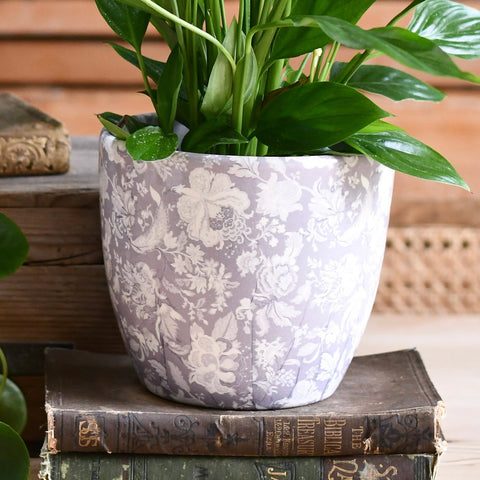 Bohemian Monza Planter, Vintage Grey
+ £13.99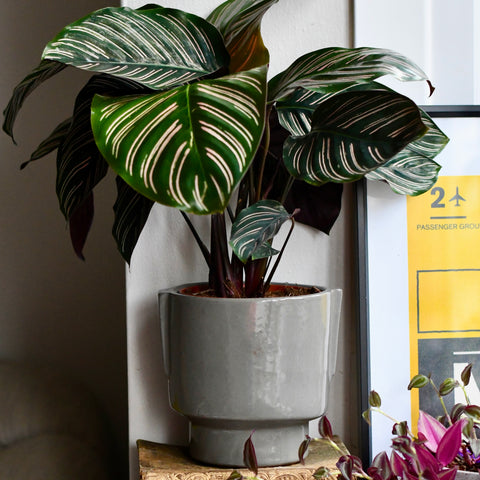 Aries Grey premium Glaze Handle planter (14cm indoor plant pot)
+ £22.99
Introducing McColley's Philodendrons, a unique variety of philodendrons that stands out with its remarkable name and captivating copper-coloured foliage. Philodendron Mccolley's Finale is not considered a rare plant, but it is not as common as some other Philodendron varieties. It is a relatively new hybrid, first introduced in the 1990s. It is also a slow-growing plant, which can make it more difficult to find.
The rarity of Philodendron Mccolley's Finale can vary depending on where you live. It may be relatively easy to find in some areas, while in others, it may be more difficult. This plant has become increasingly popular in recent years, which has led to an increase in demand. This can make it more challenging to find the plant, especially in areas where it is less common. 
McColley's Philodendrons are native to the lush tropical rainforests of Central and South America. In their natural habitat, they thrive under the dense canopy, receiving filtered sunlight and enjoying warm, humid conditions.
One of the distinguishing features of McColley's Philodendrons is their striking copper colouration. When young, the leaves emerge in a mesmerising shade of copper, creating a visual spectacle that adds warmth and vibrancy to any indoor space. As the leaves mature, they gradually harden and transition to a rich green colour, showcasing a delightful contrast between the new growth and the established foliage.
Caring for McColley's Philodendrons is relatively straightforward, making them a great choice for plant enthusiasts of all levels. Here are some essential care tips to keep your philodendron thriving:
Light Requirements: McColley's Philodendrons prefer bright, indirect light. Place them near a window with filtered sunlight, ensuring they are shielded from intense, direct sunlight, which can cause leaf burn.
Temperature and Humidity: These philodendrons thrive in average room temperatures ranging from 18°C to 24°C (65°F to 75°F). They appreciate moderate to high humidity levels, so misting the leaves or placing a humidifier nearby can help create a suitable environment.
Watering: Water your McColley's Philodendron when the top inch of soil feels dry. Allow excess water to drain away, as overwatering can lead to root rot.
Soil and Potting: Plant your McColley's Philodendron in well-draining potting soil. A mixture of peat moss, perlite, and compost works well to provide proper drainage and nutrition for the plant.
How big does a Philodendron Mccolley's Finale get? Under ideal conditions, a Philodendron Mccolley's Finale can reach 1-3 feet tall and wide in 1 year.
What are the main differences between Philodendron Mccolley's Finale and Philodendron Prince of Orange? The main differences are in their leaf coloration and shape. Both plants are of similar size, but Mccolley leaves are more oval, heart-shaped, and red-colored vs. Prince of Orange leaves, which tend to be more orange and elongated.
Fertilising: To promote healthy growth, feed your philodendron with a balanced, water-soluble fertiliser during the growing season (spring and summer). 
Our organic indoor plant food is made from Seaweed, harvested sustainably. Seaweed provides a delicate blend of growth hormones and micronutrients that is perfect for all indoor plants. Houseplants grow throughout spring, summer and autumn, so they will benefit from organic fertiliser during this time to encourage flowering and keep them healthy and well. 
Suppose you have been searching for alternatives to blood, bone and other so-called "organic" fertilisers. In that case, our original organic Vegan Plant food is for you and is sold exclusively through our website. Buy here. 
Is Philodendron Mccolley's Finale a climber? No, Philodendron Mccolley's Finale does not climb. It is a self-heading plant, meaning it grows upright and does not vine or climb.
Styling-wise, McColley's Philodendrons can be showcased in various ways. Their captivating copper-coloured foliage makes them a focal point in any room. They pair beautifully with neutral-toned pots or containers, allowing the vibrant leaves to take centre stage. Consider placing them on a plant stand, tabletop, or as part of a lush indoor jungle display to create a striking visual impact.
To enhance their tropical allure, you can surround McColley's Philodendrons with companion plants that mimic their natural habitat. Species like ferns, bromeliads, or other philodendron varieties can complement their vibrant foliage and create a harmonious jungle-like atmosphere.
Embrace the unique beauty of McColley's Philodendrons with their captivating copper colouration and enjoy the ever-changing foliage that transitions from copper to rich green. Whether you create a dedicated display or incorporate them into your existing indoor jungle, these stunning plants will bring a touch of tropical elegance to your space.
Pot Size: 12cm (diameter) Plant Height: 30cm (from the bottom of the nursery pot to the top of the plant)
Our plants are carefully selected and supplied in plastic nursery pots, ensuring their safety during transportation and allowing you to choose a decorative pot of your preference. Experience the beauty and elegance of the  McColley's Philodendrons and enhance your indoor oasis with this remarkable plant.
Shipping: We ship via DPD's 24-hour tracked carbon neutral service. 
Delivery times are 7-10 working days, but are usually much quicker. More details can be found here
We post all our plants to most of the UK, with the exceptions of the Islands of Scotland, the Scottish Highlands, Northern Ireland, the Isle of Man, the Isle of White, the Scilly Isles and the Channel Islands due to the high cost of shipping.
Measurements: The plant heights provided encompass the plant stem and the foliage length, along with the depth of the grow pot, which includes the living root system, and not just the portion of the plant that is visible above the soil level.
Although we strive to provide plants within the specified size range, there may be some instances where the plants supplied could be slightly smaller or larger than the size selected.