Philodendron Pedatum
Regular price
£74.99
/
Tax included.
Shipping
calculated at checkout.
---
In stock, ready to ship

Inventory on the way
ADD A BEAUTIFUL FITTED POT (OPTIONAL)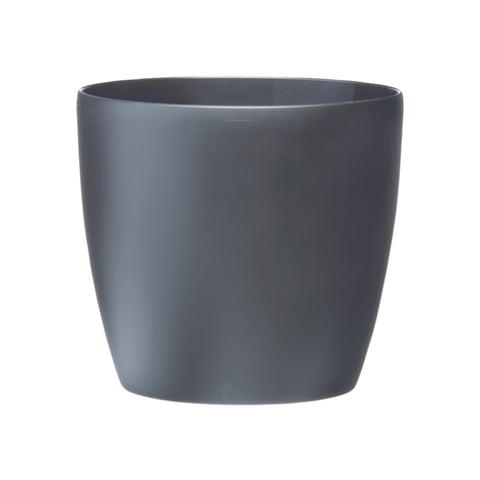 Brussels Round Plant Pot 30cm - Anthracite
+ £14.49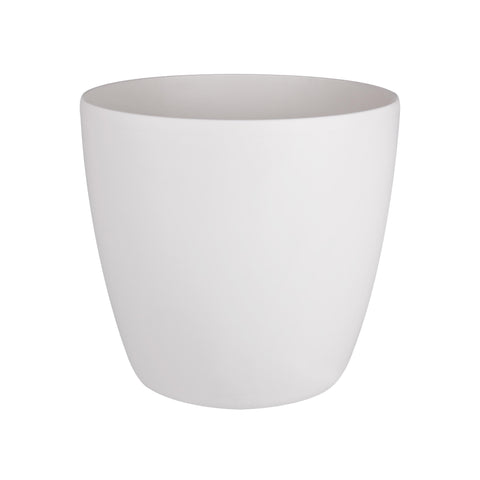 Brussels Round Plant Pot 30cm - White
+ £14.49
Philodendron Pedatum is super easy care and perfect for a corner with low light, this is one of our favourites, there aren't many plants that pump out new leaves all winter long the way this one does! The reason philodendrons make such amazing indoor plants is that they adapt to a wide variety of lighting and water conditions in the wild and so will thrive indoors very well. The plants have large, green, dark leaves which allow them to absorb even the tiniest traces of light and water in the wild or at home. 
Philodendron Pedatum is super easy care and perfect for a corner with low light, this is one of our favourites, there aren't many plants that pump out new leaves all winter long the way this one does!
A rainforest regular hailing originally from South America and it really brings a touch of the exotic! Brighten up dreary days by looking at your Philodendron and imagining hot, moist heat and birds screeching, let yourself be carried away to the jungle!
These plants aren't hard to look after, they will thrive in the shade which makes them ideal if you have no experience of looking after houseplants.  It also means they aren't hard to situate in your home, they will love any corner of any room really, in the sun or in the shade.
Philodendrons would make a great houseplant gift for friends or family - surprise them with rainforest style! Low-maintenance and an excellent choice for anyone new to growing houseplants. This plant will thrive as long as its water only when it's completely dry and kept in a warm and sunny spot. 
Happy Houseplants is the place to buy houseplants - whether it's large indoor plants (UK), mini houseplants or succulents for sale.  We have the plants and the knowledge and we really enjoy sharing our passion for houseplants with you, our customers.
As a special touch, if you're buying a plant as a houseplant gift, we'll add in a free, handwritten card - just leave your message at checkout and we'll do the rest!
Philodendron care level
This plant is easy care, great for beginners.
Where should I put this plant?
Philodendrons like a shady corner, it will also enjoy a sunny spot, so it's not a fussy plant.
How should I water this plant?
Water when the top two inches of soil are dry, make sure you don't overwater this plant.
Should I feed this plant?
Feed once a month in spring and summer with liquid plant food. Why not try our own vegan, organic plant food? 
Is this plant suitable if I have pets?
This plant is toxic to cats and dogs.
What size is this plant?
W27cm x H110cm. 
For general advice on houseplant care, why not have a look at our video?
Houseplants Care
Although the care of houseplants can vary from species to species because they all come from different environments around the world there are a few basic rules to follow that will ensure you have the best chance of success keeping your plant healthy and well in your home. 
Light
Light is critical for any plant, most houseplants will thrive in indirect light through the whole day. In general plants that have variegated leaves or flowers will require more light than other plants. Cactus or succulents are typically the only plants that can tolerate direct light in the summer months. Move plants away from direct light in the summer to avoid burned leaves. 
Temperature
Most houseplants you buy will thrive between 60-72 Fahrenheit, if your plant becomes too cold or too hot it will show signs of distress such as dropped leaves or wilting. Most modern homes will stay between these temperatures but if you go away remember to move your plants to a warm spot in winter or away from direct sunlight in summer. 
Watering
Watering little and often through the growing season is ideal with less watering in the winter months when most plants become dormant and stop growing. The frequency of watering will vary depending on the size of your plant, the size of your planter, the location of your plant and the type of soil you use. Typically we recommend checking the soil carefully before you water, to ensure the soil has not become waterlogged, the soil should dry out completely between each watering. Overwatering is the number one killer of houseplants, if you overwater and your plant is dying, repot immediately.  
Humidity
Almost all the houseplants you find for sale will naturally grow in the warm and humid tropics. Most modern centrally heated homes are dry in winter so almost all plants will benefit from regular misting or being placed on a tray of pebbles with a small amount of water that will naturally evaporate into the air. Plants also can also benefit from being placed and grown together to create a natural micro climate. 
Feeding
Feeding your plants through the growing season can have real impact. Using a good quality feed like Happy Houseplants own vegan plant food can boost your plants immune system and help it grow quickly. 
When to Repot?
Most plants will be very happy for 1 to 2 years in the pot they arrive in but depending on the growth of your plant, when it does require repotting a planter 2/3 inches bigger is usually enough. Most plants will respond well to repotting growing well after the roots have been disturbed allowing more room and oxygen into the soil. Use a general purpose potting soil (John Innes number 3) and ensure any planter you use has sufficient drainage which is critical. 
Problems
All plants take time to recover being moved from grower to seller to their new home, some plants will look sad for a few weeks but this is normal and they will recover when they have adapted to their new home. Sometimes plants need a bit more care, be confident changing your routine or moving a plant to see if it will grow better in a new spot. 
Long Stems or 'leggy' plants usually means your light levels are too low. 
Brown & Black Leaves usually means too much light or feeding is excessive
Leaf Drop Some leaf drop is normal and to be expected, most plants will want to grow taller and will drop lower leaves naturally as they grow taller.  Excessive leaf drop usually means you have overwatered. Repot with dry soil immediately and your plant may recover. 
Wilting and Drooping Leaves means you have usually been under watering. Almost all plants will recover quickly if you soak and drain the soil. 
Faded Variegation usually means the plant is not getting enough indirect light. try moving your plant to a different spot. 
Shipping: We ship via DPD's 24-hour tracked carbon neutral service. 
Delivery times are 7-10 working days, but are usually much quicker. More details can be found here
We post all our plants to most of the UK, with the exceptions of the Islands of Scotland, the Scottish Highlands, Northern Ireland, the Isle of Man, the Isle of White, the Scilly Isles and the Channel Islands due to the high cost of shipping.
Measurements: The plant heights provided encompass the plant stem and the foliage length, along with the depth of the grow pot, which includes the living root system, and not just the portion of the plant that is visible above the soil level.
Although we strive to provide plants within the specified size range, there may be some instances where the plants supplied could be slightly smaller or larger than the size selected.