Pilea peperomioides - Large
Regular price
£29.99
/
Tax included.
Shipping
calculated at checkout.
---
In stock, ready to ship

Inventory on the way
ADD A BEAUTIFUL FITTED POT (OPTIONAL)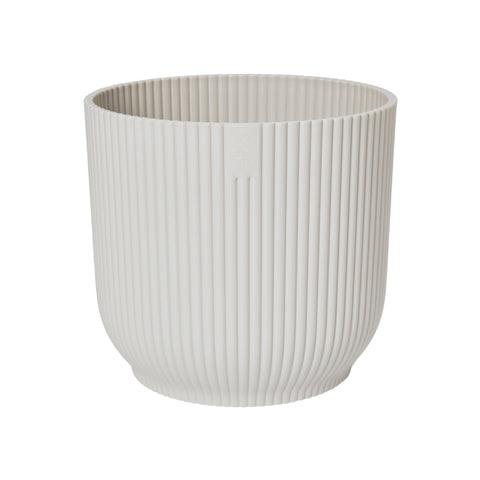 Vibes Fold Round 22cm - Silky White
+ £15.99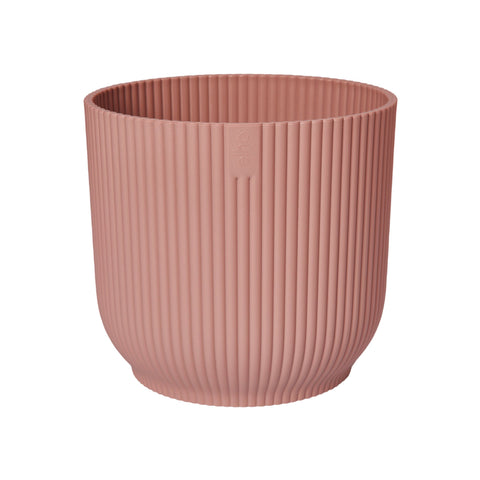 Vibes Fold Round 22cm - Delicate Pink
+ £15.99
Como Turquoise premium Glaze planter (26cm plant pot)
+ £49.99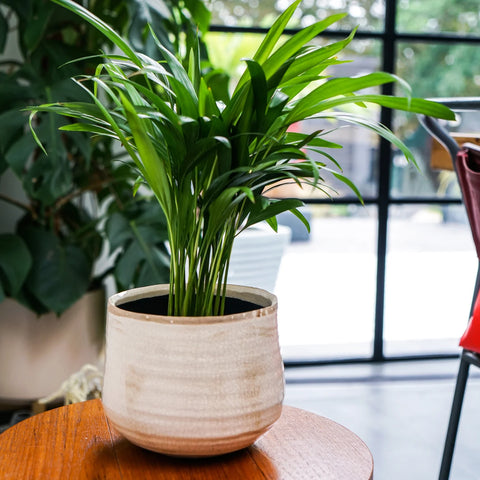 Como Cream premium Glaze planter (26cm plant pot)
+ £49.99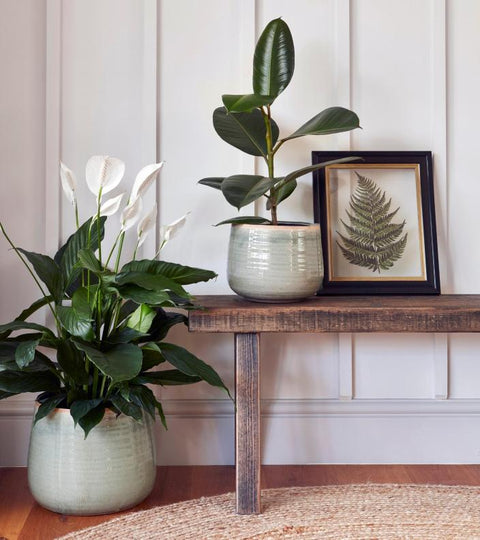 Como Mint premium Glaze planter (21cm plant pot)
+ £49.99
We really love the extra-large Pilea Peperomioides; it's an important part of our home collection! We couldn't resist having these large houseplants on our site; Pilea plants are popular and attractive with their pretty habit and refreshing green leaves, a bit like lily pads! 
Pilea peperomioides, also known as the Chinese Money Plant, is a small, herbaceous, flowering plant native to southern China. It is a member of the nettle family and is widely cultivated as a houseplant for its attractive appearance and ease of care.

The plant has distinctive circular leaves, which are bright green and smooth with a slightly wavy margin. The leaves are attached to long, thin, green stems that originate from a central crown. The crown is a cluster of stems that grow from a bulb-like structure known as a rhizome, which is located just below the soil surface,
Pilea peperomioides is a low-maintenance plant that can thrive in various light conditions. It prefers bright, indirect light and should be watered when the soil is dry. The plant is relatively small, reaching a maximum height of around 30 cm (12 inches) and a spread of around 20 cm (8 inches).
In addition to its attractive appearance, Pilea peperomioides is also known for its air-purifying properties, making it a popular choice for improving indoor air quality. The plant is non-toxic to humans and pets, making it a safe and healthy addition to any home or office.
Overall, Pilea peperomioides is a charming and easy-to-care-for plant that can add a touch of greenery to any indoor space.
We recommend using a terracotta pot for this wonderful houseplant as it lets the soil breathe - you can also use one of our seagrass planters over this if you prefer the look.  This extra-large Pilea is really great if you want instant impact and don't want to wait for your plant to grow bigger!
A great houseplant gift, we'll include a free, handwritten card with any gift purchase - leave your message at checkout, and we'll sort it out! No paperwork included!
Pilea care
Pilea is delightfully easy to care for and suitable for beginners.
Where should I put it?
Pilea needs bright but indirect light and humidity - it can take some sun.
How should I water it?
Water the plant when the soil feels dry to the touch - stick your fingers a couple of inches down and check - beyond the top two inches should be slightly moist. To water, soak and allow to drain.
Is it suitable if I have pets?
No, it can be toxic to pets.
Should I feed it?
You can feed once a month during spring and summer - why not try our vegan, organic plant food?
What size is it?
W17cm H35cm 
If you'd like to see a short video on general houseplant care, we've made one for you!
All our plants are supplied in a plastic nursery pot.
Shipping: We ship via DPD's 24-hour tracked carbon neutral service. 
Delivery times are 7-10 working days, but are usually much quicker. More details can be found here
We post all our plants to most of the UK, with the exceptions of the Islands of Scotland, the Scottish Highlands, Northern Ireland, the Isle of Man, the Isle of White, the Scilly Isles and the Channel Islands due to the high cost of shipping.
Measurements: The plant heights provided encompass the plant stem and the foliage length, along with the depth of the grow pot, which includes the living root system, and not just the portion of the plant that is visible above the soil level.
Although we strive to provide plants within the specified size range, there may be some instances where the plants supplied could be slightly smaller or larger than the size selected.