Schefflera Janine | Schefflera Tree | Variegated Schefflera | Happy Houseplants
Regular price
£7.99
Sale price
£4.99
Save £3.00
/
Tax included.
Shipping
calculated at checkout.
---
In stock, ready to ship

Inventory on the way
ADD A BEAUTIFUL FITTED POT (OPTIONAL)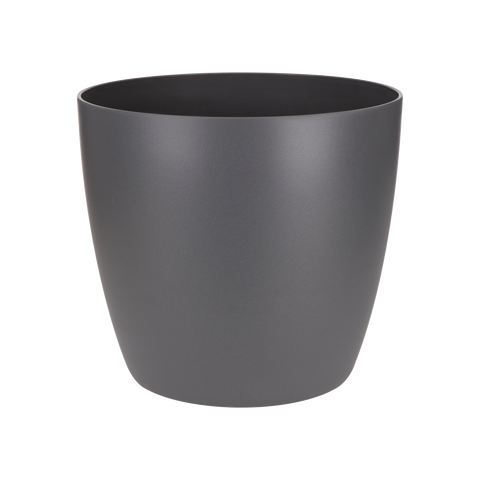 Brussels Round Mini Plant Pot 9.5cm - Anthracite
+ £4.49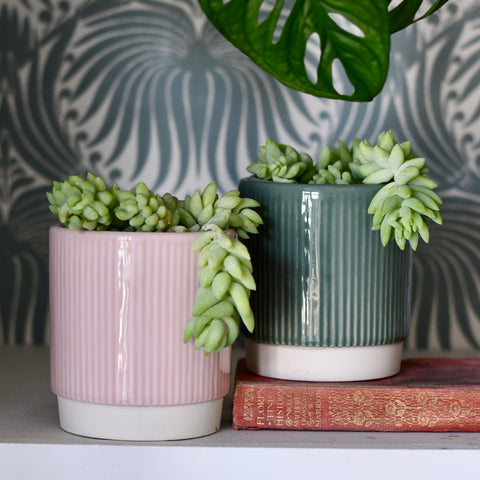 Athens Ceramic Reactive Glaze Indoor Ribbed Plant Pot Pink (10.5cm pot)
+ £10.99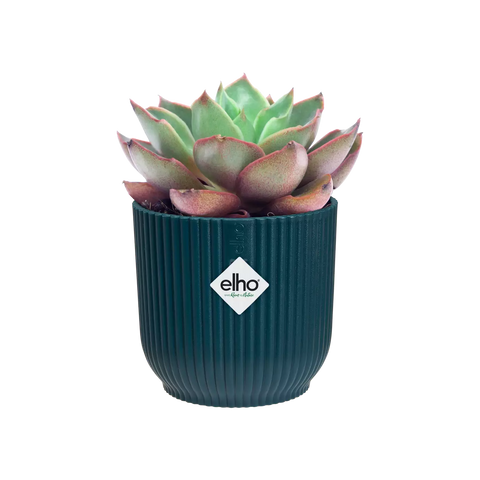 Vibes Fold Round Mini 11cm Deep Blue
+ £5.99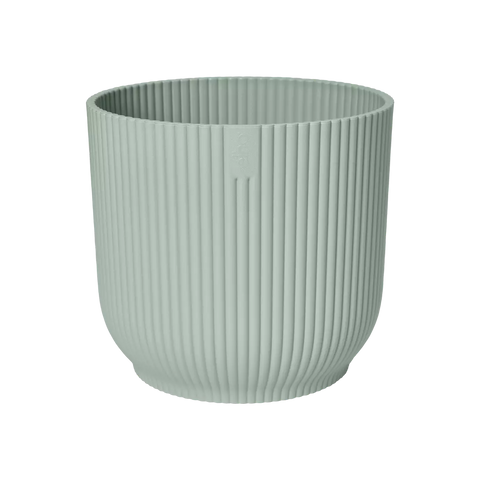 Vibes Fold Round Mini 11cm Sorbet Green
+ £5.99
Vibes Fold Round Mini 11cm Delicate Pink
+ £4.99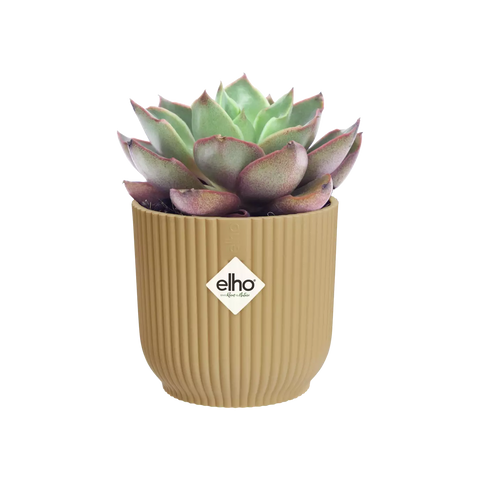 Vibes Fold Round Mini 11cm Butter Yellow
+ £5.99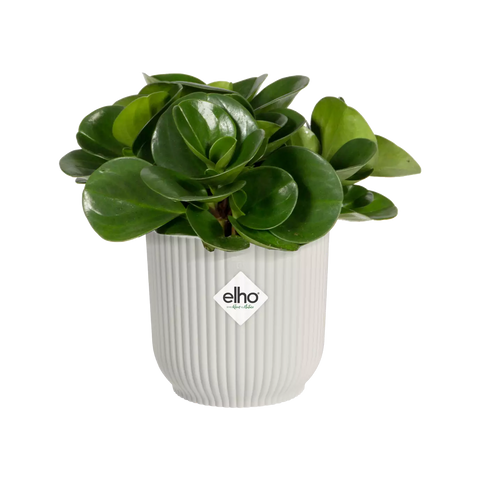 Vibes Fold Round Mini 11cm Silky White
+ £5.99
Schefflera Janine is a stunning plant with variegated leaves that can add an instant touch of elegance to any space. This plant is a cultivar of Schefflera Arboricola, also known as the dwarf umbrella tree, and is native to Taiwan and Hainan Island in southern China.
The Schefflera Janine is a compact plant that can grow up to 4 feet tall and 3 feet wide. It has glossy green leaves with creamy yellow margins arranged in an umbrella-like pattern. The variegation is random and varies from leaf to leaf, making each plant unique. The plant is low-maintenance and can thrive in a variety of light conditions, but it prefers bright, indirect light.
In the wild, Schefflera Janine grows in tropical and subtropical forests, where it enjoys a warm and humid climate. It is often used in landscaping as an ornamental plant and can also be grown indoors as a houseplant.
f you're looking for a unique and beautiful addition to your home or office, we are pleased to offer small bonsai-sized Schefflera Janine plants. These plants are perfect for those who want to bring the beauty and elegance of the Schefflera Janine into a smaller space.
Our plants are carefully cultivated to ensure they have a healthy root system and are ready to thrive in their new home. With their variegated leaves and compact size, these plants will catch the eye and add a touch of greenery to any space. Whether you're a seasoned plant parent or just starting, our small Schefflera Janine bonsai plants are an excellent choice for anyone looking to add a bit of natural beauty to their surroundings
This plant's variegated leaves make it an excellent choice for modern or minimalist interior styling. It can be placed in a decorative pot and displayed on a side table or in a reclaimed planter, like a cup or jug, to create an interesting statement in a living room or office. Schefflera Janine also looks great when paired with other tropical plants or placed in a hanging basket to show off its cascading growth habit.
Overall, Schefflera Janine is a stunning plant that is easy to care for and will add a touch of sophistication to any space.
Umbrella plant care is effortless, making it a great plant if you're not used to houseplants.  The main things are to ensure you don't overwater and put it in indirect light, so the leaves don't shrivel and burn.  It will also tolerate low light - in fact, they grow more slowly and become leggy in low light, which is a great look! 
The Umbrella Plant or Schefflera plant makes a wonderful indoor plant gift.  We'll even deliver it along with a free handwritten card - include your gift message at the basket stage of the checkout, and we'll do the rest. We won't include any telltale paperwork either!
How to Grow and Care For Schefflera or Umbrella Plant
This plant is easy to care for. Follow our simple instructions below and you will have years of growth.
Where should I put this plant?
Umbrella plants can tolerate bright but indirect light, not full sun. They will also thrive in low light.  
How much should I water it?
Water only when the top 2 inches of soil are dry.  Soak through and leave to drain, then allow to dry out before watering again.
This plant loves being dusted, the simplest and easiest way is to give it a shower once a month and it will thrive!
Should I feed it?
You can feed once a month during spring and summer with liquid plant food. Try our vegan, organic plant food.
What size is this plant?
8cm x 20cm
All our plants are supplied in a plastic nursery pot.
Shipping: We ship via DPD's 24-hour tracked carbon neutral service. 
Delivery times are 7-10 working days, but are usually much quicker. More details can be found here
We post all our plants to most of the UK, with the exceptions of the Islands of Scotland, the Scottish Highlands, Northern Ireland, the Isle of Man, the Isle of White, the Scilly Isles and the Channel Islands due to the high cost of shipping.
Measurements: The plant heights provided encompass the plant stem and the foliage length, along with the depth of the grow pot, which includes the living root system, and not just the portion of the plant that is visible above the soil level.
Although we strive to provide plants within the specified size range, there may be some instances where the plants supplied could be slightly smaller or larger than the size selected.