XL Monstera Obliqua 'Monkey Mask'
Regular price
£89.99
/
Tax included.
Shipping
calculated at checkout.
---
In stock, ready to ship

Inventory on the way
ADD A BEAUTIFUL FITTED POT (OPTIONAL)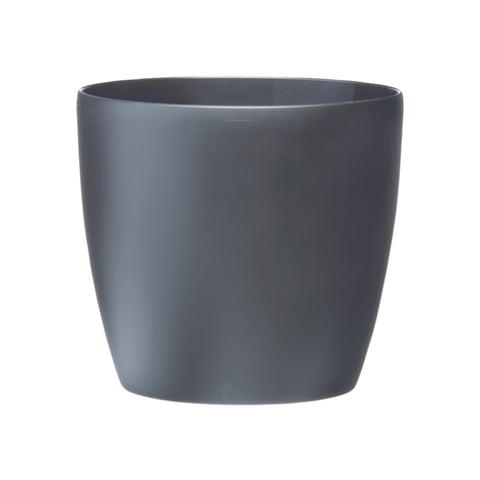 Brussels Round Plant Pot 30cm - Anthracite
+ £14.49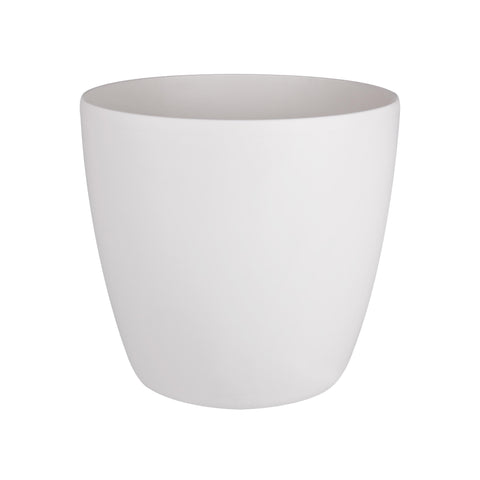 Brussels Round Plant Pot 30cm - White
+ £14.49
We love the holes in the leaves of this Monstera, such a super stylish statement plant! Part of the Monstera family, the Monstera Obliqua or 'Monkey Mask' plant, is a stunning-looking houseplant whose emerald green leaves are full of holes! Usually, Monstera has split along the leaves, but the Monkey Monstera has holes through the leaves, which give it that classic 'nibbled' look.
A really interesting houseplant to look at, the Monstera Monkey Leaf originates in the jungles of South and Central America, so when you are thinking about Monstera Monkey Mask care, think of the climate and conditions in the rainforest. Humidity is high, rainfall is occasional and heavy, and light is bright but usually shaded by taller trees.  You can replicate these conditions in a steamy kitchen or bathroom at home and even in a warm living room!
The Monstera Monkey Mask can be trained to climb up a pole indoors, or it can be left so the leaves grow and spill over the sides of a pot.
Caring for the Monstera Obliqua requires some attention to detail, but it's worth the effort. It thrives in bright, indirect light and prefers to be kept in a humid environment. Regular watering is essential to keep the soil consistently moist, but be careful not to overwater. Too much water can lead to root rot, which is detrimental to the plant's health. It's also important to use well-draining soil to prevent water from accumulating in the pot.
The Monstera Obliqua is a fast grower, and its trailing vines can reach up to 10 feet in length. To encourage growth, provide it with a trellis or a support pole for it to climb. Additionally, it's a good idea to fertilize the plant monthly during the growing season (spring and summer) to promote healthy growth.
The Monstera Obliqua is a versatile plant that can be styled in many different ways. Its delicate leaves and trailing vines make it a perfect addition to a hanging planter or placed on a high shelf where its vines can cascade down. It can also be trained to climb a moss pole for a more dramatic effect. Its unique and eye-catching appearance makes it an ideal choice for a variety of decorating styles, from bohemian to modern.
In conclusion, the Monstera Obliqua is a rare and beautiful plant that requires some extra care but is well worth the effort. Its delicate leaves and trailing vines make it a perfect choice for any indoor space, and its unique appearance is sure to impress. With proper care, this plant will flourish and add a touch of natural beauty to you
The Monstera Monkey Mask can be trained to climb up a pole indoors, or it can be left so the leaves grow and spill over the sides of a pot.
If you'd like to surprise someone special by giving this Monstera as an indoor plant gift, we can give it an extra personal touch by including a free, handwritten card delivered along with your order. We'll leave out the paperwork so no one will see the price, but they will love the present!
As ever, if you're looking to buy indoor plants online, then here at Happy Houseplants, we provide you not only with beautiful and interesting houseplants but we hope we also inspire you with our style! Soak up some of the rainforests daily in your home by buying wonderful houseplants from us!
Monkey Monstera care
This houseplant is easy to care for, and suitable for beginners.
If you would like more information on caring for Monstera, please have a look at our video here
Where should I put this Monstera?
Monstera Obliqua likes a humid atmosphere, bright but not in full sun. Put a layer of pebbles topped up with water under the plastic pot for it to sit on to increase the humidity. 
How should I water my Monstera Obliqua?
Think of the rainforest and water only when the top few inches of soil are dry. Do not allow it to sit in water; remove excess water from the saucer after watering.
Should I feed the Monkey Mask?
You can feed it once a month in spring and summer - try our vegan, organic plant food.
Is it pet safe?
No, it can be toxic to pets if eaten.
What size is the plant?
W27cm x H60cm - it will make a huge impact!
All our plants are supplied in a plastic nursery pot.
Shipping: We ship via DPD's 24-hour tracked carbon neutral service. 
Delivery times are 7-10 working days, but are usually much quicker. More details can be found here
We post all our plants to most of the UK, with the exceptions of the Islands of Scotland, the Scottish Highlands, Northern Ireland, the Isle of Man, the Isle of White, the Scilly Isles and the Channel Islands due to the high cost of shipping.
Measurements: The plant heights provided encompass the plant stem and the foliage length, along with the depth of the grow pot, which includes the living root system, and not just the portion of the plant that is visible above the soil level.
Although we strive to provide plants within the specified size range, there may be some instances where the plants supplied could be slightly smaller or larger than the size selected.